Wednesday. It's the work week's version of the glass half full/empty depending on your perspective. It's only Wednesday. Or, yes! It's already Wednesday, weekend here I come! Talk about a day with a mixed up identity. I'd like to make this day around here a fun one, with a focus on what I'm watching. I'm talking visual inspiration in film, TV, and music.
I have so much I'll be sharing on the Wednesdays to come. We constantly draw inspiration from movies, TV shows, music videos and singers. Just look at how much a show like Mad Men has reinvented those classic styles to be relevant and popular for modern day fashion trends. I really do think music itself can be such a huge influence in people's lives. Not to mention how much these artist's style can inspire new fashion trends, or recycle old ones.
In honor of Mother's Day having just been this past Sunday, I would like to give my mother full credit for setting me up with a love for music from birth. First I must clarify, we are not musically inclined. Aside from my mom's unique singing in the car or around the house, and my brief stint as a saxophone player in the sixth grade, our talents lie elsewhere. But I grew up with a mom who loved great bands & singers, and a huge variety of them at that. To this day, we love a lot of the same music, and some not so much. But I thank her for giving me the love of it all right from the start. Though I am still waiting to see a photo of the glittery platforms she claims to have worn to a KISS concert.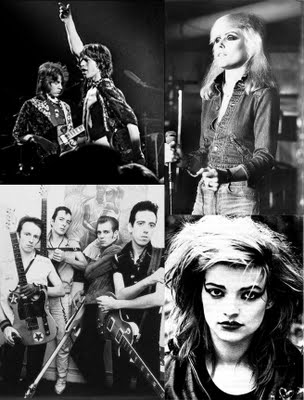 Let's get to it, shall we? I'd like to start off with an artist I found out about only a month ago through Saturday Night Live. I was all geared up for a night of Zach Galifianakis, but was distracted by the thought of "Who the heck is Jessie J?"
I've since learned, up until her debut album released this February, she has been writing songs for a lot of todays pop stars. She's got a huge following in the UK, and if SNL thought she was worthy, I figured I should give her a chance. She took the stage, and I won't lie to you, judgements came flying through my mind. She looked packaged, polished, and ready to sell. Though I was totally feeling the futuristic Betty Boop look she had going on, I couldn't figure out what to think. And then she opened her mouth. The girl had some pipes! But as I watched her perform, all I could think about was the fact that her makeup was flawless. Who is the lucky makeup artist that gets to go wild with this girl?
Through a little bit of research, that talented artist appears to be Andrew Gallimore. Though I am not sure if he was there for her SNL debut, he is credited for some of her music videos, her album cover, and public appearances. Which leads me to the following. In my mad Google search to figure out who this girl with big vocals and great style is, I came upon this video. I encourage you to enlarge it, and watch the whole way through. This is what I would consider pornography for makeup artists and stylists. Enjoy.
Video has been removed
If I said I would love to work on a video like this, it wouldn't even come close to describing how I feel. Even aside from the makeup (which is to die for in every shot), the wardrobe & hair are fantastic! My makeup adventures have led me down many roads, and I must say working on music videos is one of my favorite things. So much packed into such a short time frame, all centered around bringing a song to life. With my love of music, and my passion for makeup, it's no wonder I can't help but dissect the music videos I see. Jessie J's video for "Nobody's Perfect" is like a dream to me. I've taken some screen captures to point out a couple of the looks in the video that left me picking my jaw up off the floor.

After checking out interviews with Jessie J, and impromptu subway performances of hers, I must admit this girl has some serious style on her own. And to have that enhanced by a talented makeup artist and styling team is just the tip of the iceberg. Jessie J is not afraid to step out of the box with her makeup choices in her daily life, and there is no reason for you to fear fun makeup either. Think of it as an accessory. You're not scared of gold bangles or a cool pair of earrings are you? Don't be afraid of makeup!
Here are some products I really love, that can help you bring a little bit of Jessie J's flavor to your own makeup wardrobe.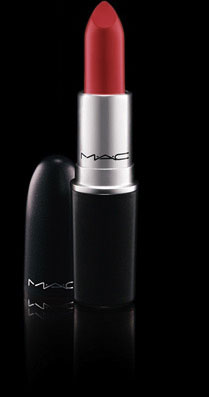 MAC Lipstick - Ruby Woo $14.50
Make Up For Ever Aqua Eyes $17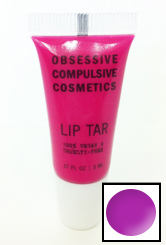 OCC Lip Tar - Hoochie $13
Make Up For Ever Eyelashes - $15
What are some of your favorite fun makeup products or looks? Do you have any singers or bands you look to for style inspiration? We've got a nice discussion going over on my Facebook page, share your favorites there or in the comments below!
Shop: MAC Cosmetics, Make Up Forever at Sephora, Obsessive Compulsive Cosmetics