I know I just got all excited about summer, and here I am thinking about Fall already. But when I saw the look book for Wildfox White Label Fall 2011, I just about shouted with excitement. If you're not familiar with the brand already, I urge you to check out their website. They have the perfect California-cool vibe going on.
Their look books always paint a picture or tell a story, and leave me totally wanting to live in their world.
The White Label Fall 2011 collection could cause me to rack up some serious credit card debt. Too bad I always feel terrible guilt when I put things on my credit card, or else it would be happening! The Fall line is a collection of cozy knits mixed with just the right amount of cheeky glamour I love. The look book they shot for it is out of this world. A soft focused 60's & 70's feel, inspired by all the sex kittens of that era. And the hair and makeup are just gorgeous.
In their words...
For White Label we played off the era of the 60's/70's in a different way. We found inspiration in women like Nancy Sinatra, Brigitte Bardot, Mia Farrow, Audrey Hepburn, Ewa Aulin and Marilyn Monroe...It was our object to catch the bittersweet, doll ideal that women dealt with and also used to their advantage in those days. The clothes are knit and extremely soft and cozy, they are sexy in a conservative and playful way. These pieces are like sweaters you might find in your Grandpas closet and wear over an over again until they are full of rips and holes. They are what Audrey Hepburn might have worn, with little black ballet tights in her New York apartment in Breakfast At Tiffany's, holding her cat by an open window...
Here are some of my favorites from the upcoming collection: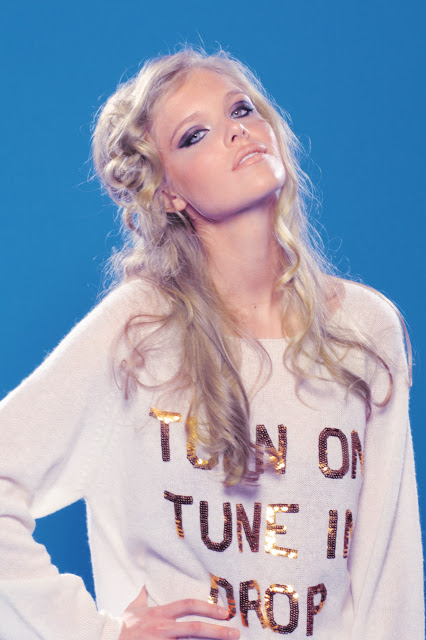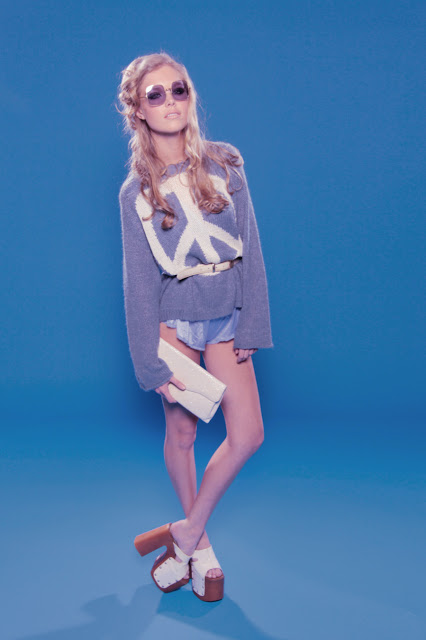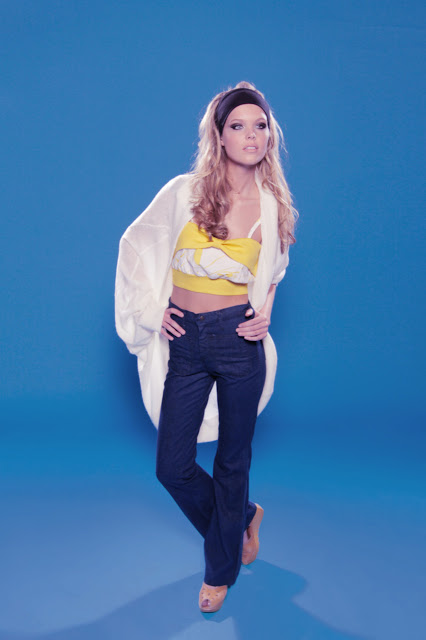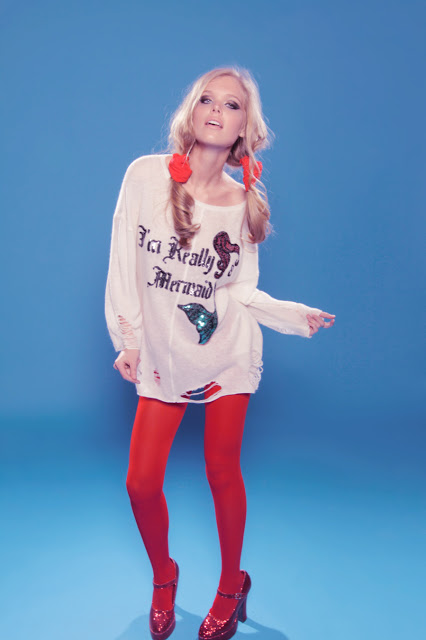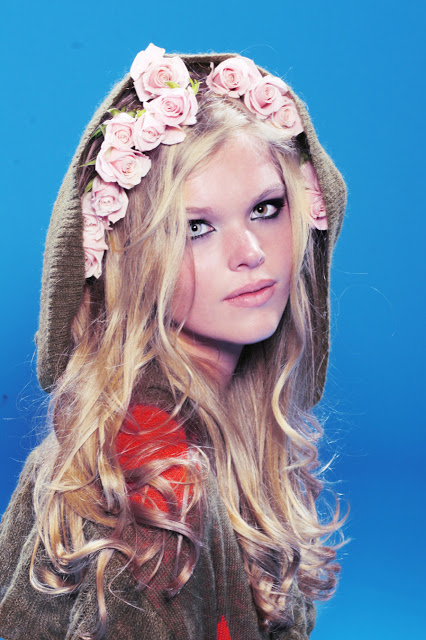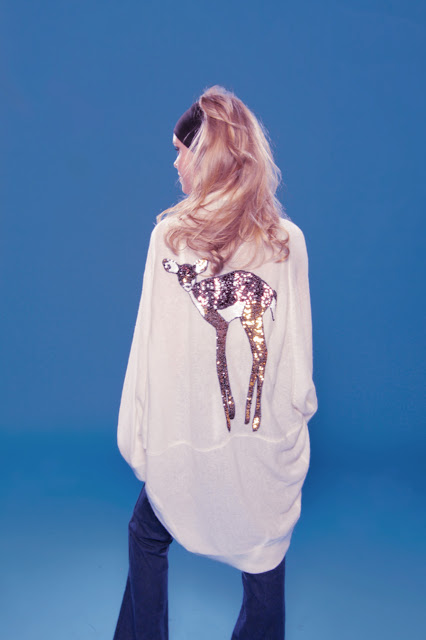 My favorite!
Head over to their blog, I Love Wildfox, to see the rest. And while you're at it, add them to your blog roll or RSS feed; they post some of the best inspiration images! I can get lost going through old posts, and finding past collection look books too. Enjoy!