Last month, I had the pleasure of spending a day on the beach in Coronado, enjoying the warm sunshine breaking its way through the June gloom. Gazing across the water at the downtown San Diego skyline. Did I mention I was working?
A photographer friend of mine, James Norton, emailed me some inspiration images beforehand, and we set to work creating a scene of a cold day at the beach with a glamorous girl. With a full team of wardrobe, hair, makeup, and a talented photographer, magic is sure to happen. And it did. In the form of a published final product! The spread has made its way into the July issue of The Goods Magazine, an online publication focusing on fashion, lifestyle, photography, and art in all its various forms. I've worked on shoots in the past that have ended up in print (AP, Spin, Riviera), but never my name in editorial glory! So needless to say I am incredibly pleased!
Check out these behind the scenes photos of our day creating the story, then check out the full spread on pages 34-41 of the magazine.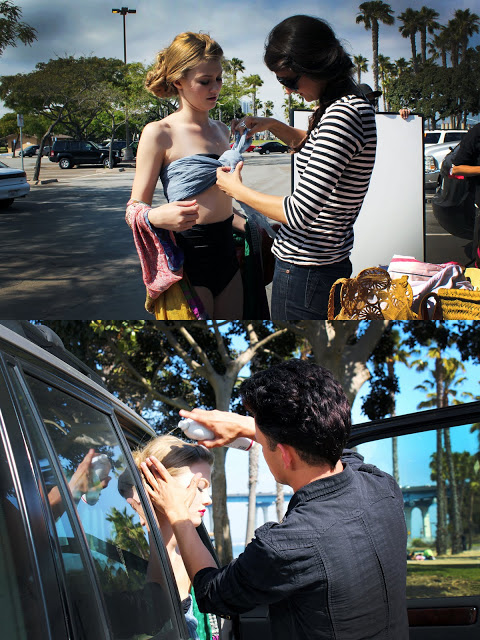 Kat Dente on wardrobe; Randall Byers on Hair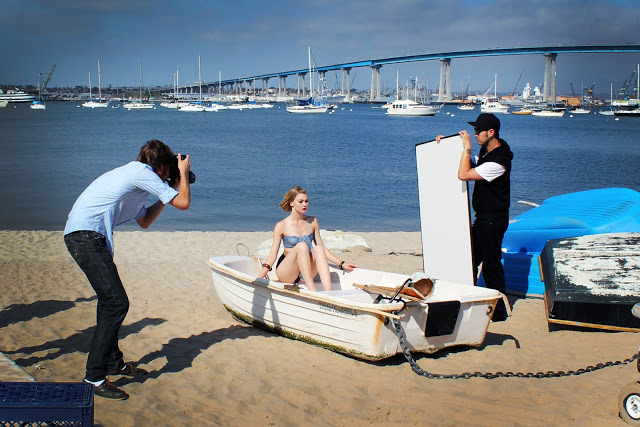 It takes work to be perfectly lit!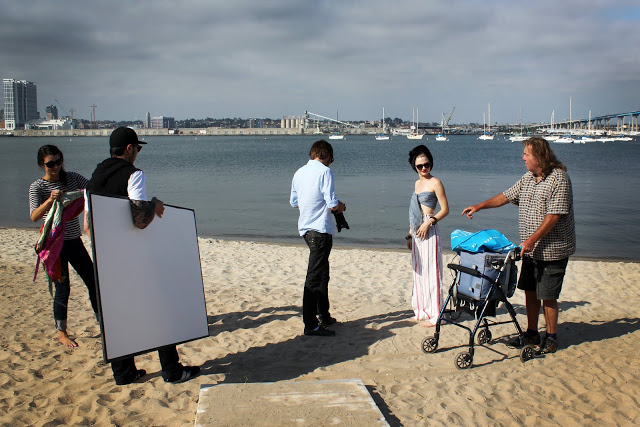 Unsolicited advice from a very vocal passerby.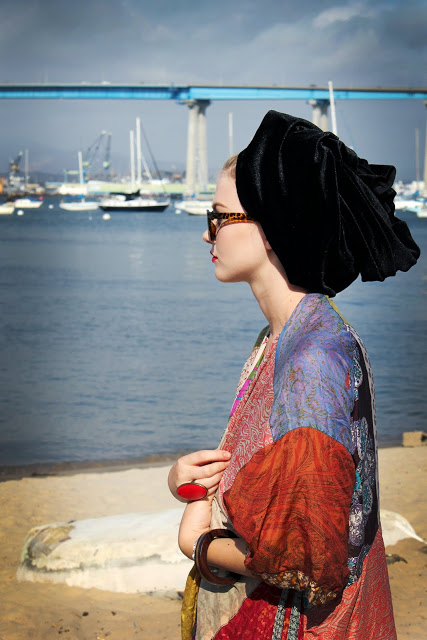 Our model Jessica waiting for the next shot.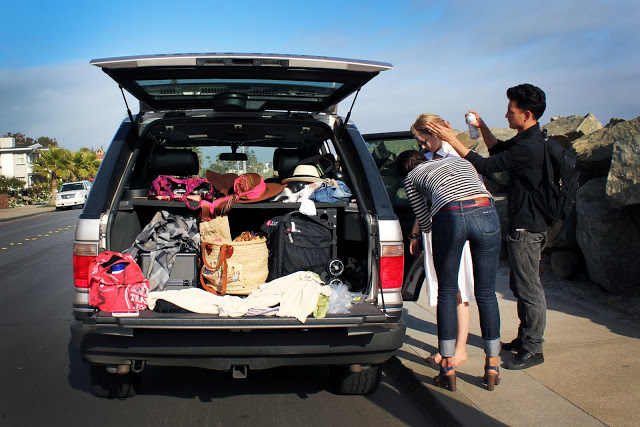 Our mobile styling studio!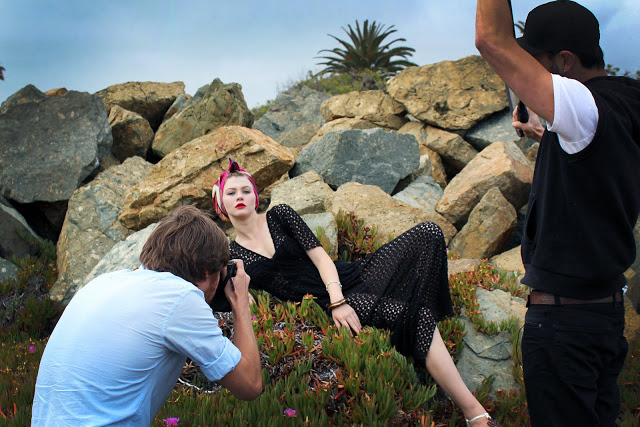 Laying in ice plants and looking fabulous while doing so.That is a model!
Be sure to open the online reader when you go to The Goods Magazine, or just follow this link, to view the editorial full screen. You can locate our story easily in the index, or flip through the full publication and check out some other cool stuff too.