I have had the joy of working with so many wonderful brides this year, and have quite a few booked for the rest of the season. In fact, I just met with one last night for her trial session, where we sit down, get to know each other, and create a look for her wedding day. She is just so cool and easy going. We created a really natural look that is totally her, but just spruced up a bit. She and her fiance were having photos taken, and possibly having a little date night later in the evening. I got an email from her after I left informing me that her fiance kept telling her how beautiful she looked all night. As a makeup artist, this is always music to my ears. Just wait until he sees her on the big day!
With everything that goes into planning, it's easy to forget that getting married is about celebrating the love between two people. Everything else is just icing on an already amazing cake.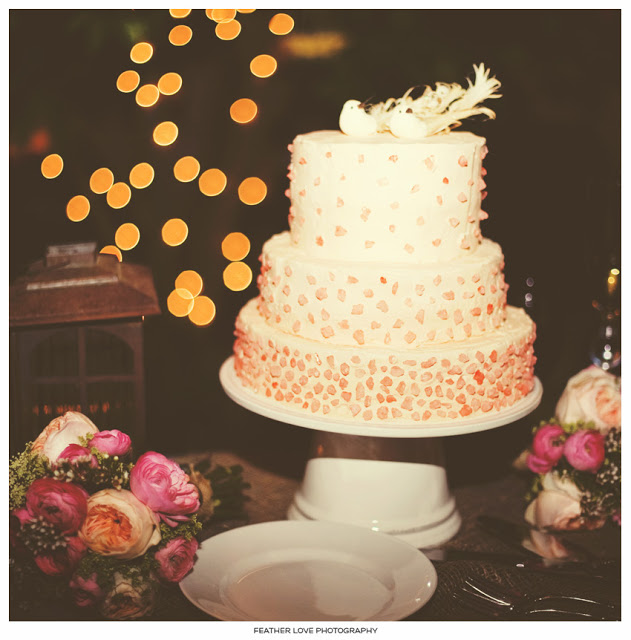 Now, I must admit something:
I, Morgan Gates, am addicted to wedding blogs. Blogs in general really, but we won't get into all that now. I call it research. But honestly, I just love love. And I truly do think it helps me share in my clients excitement by staying up to date on trends and everything going on in the wedding world. So I want to share two things with you today, both featured on one of my favorite blogs, Green Wedding Shoes.
First, you might remember my trip to Phoenix, Arizona back at the end of April to help one of my best friends with DIY projects for her wedding and just plain have some quality girl time. I also had the great pleasure of doing Leanne's makeup for the big day. You can see my post here about the value of DIY, and some great photos from the pre-wedding week.
Well I'm happy to share with you that Leanne and Nate's wonderful wedding celebration was featured on Green Wedding Shoes! The incomparable talents of Feather Love Photography captured the whole event, and you can see even more photos on her blog. Leanne and I were on Skype last night and I told her I saw their photos popping up on all sorts of weddings blogs, big and small. Their wedding is definitely internet famous, and for good reason. So gorgeous!
For those of us lucky enough to be there, it was truly a wonderful time and the love these two share for each other just radiated throughout the day and night.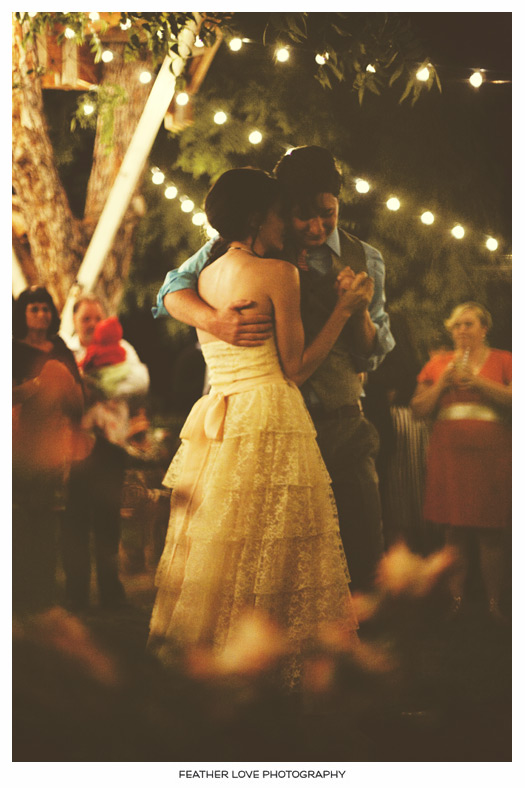 The second bit I wanted to share with you popped up on Green Wedding Shoes just today.
I love the idea of having a videographer capture your wedding, and piecing together a really unique short film or music video about the day.
That being said, the following video caught my eye because the giddy, happy, genuine love these two share just cannot be described in words. You can see it not only in their own faces, but also in the family and friends there too. And the bride, Brittany, is just too cute in her "I Do" boots. Having a video, in addition to great photos, is such a special way to capture memories of a fantastic celebration! Plus this was a "same day edit" meaning exactly that. Done the same day! How fun to watch everything unfold on video at the end of the reception!