To my great surprise last week, I got a package in the mail. I hadn't ordered anything recently, so I was excited to see what was inside. The contents included a darling little box and the sweetest thank you card from the winner of my Stila Smudgestick give-away.
The Altered Chain is a line of jewelry designed by a long time friend, and fellow blogger, Cheryl of The Little Brunette Mermaid. The prettiest little gold earrings were tucked inside the box, and I can't wait to wear them!
Thanks Cheryl!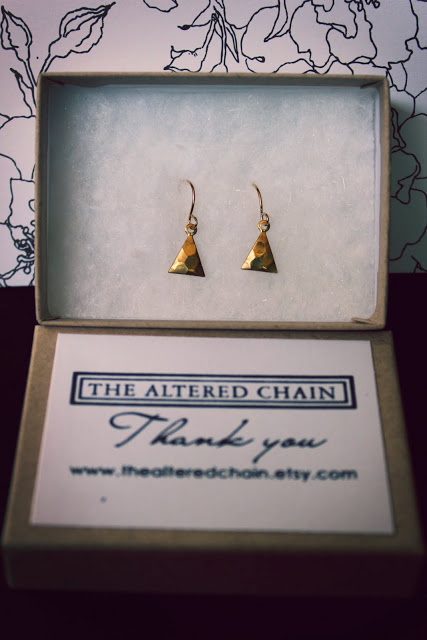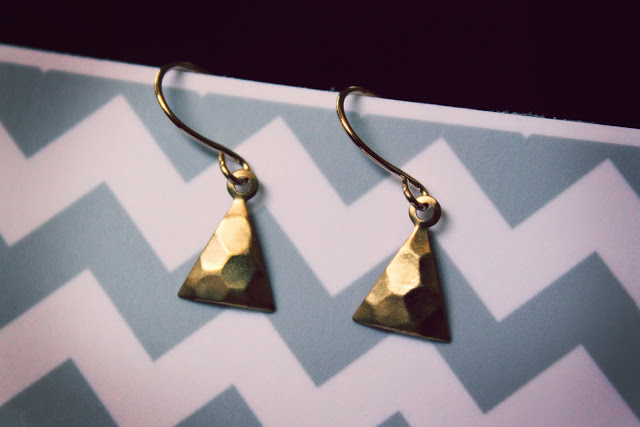 We are planning a meet-up soon so I can give her some tips and tricks on how to use the goodies she won, and I'm sure we'll be sharing that lesson with you, so stay tuned. In the meantime, be sure to check out Cheryl's Etsy shop The Altered Chain. She has some really great pieces for sale, and also offers custom designs upon request. And add The Little Brunette Mermaid to your blog reader!