Happy first day of November! And a happy Halloween! Time is flying by! Our spooky holiday will be a little drawn out during the rest of this week as we had some unseasonably snowy weather over the weekend. You may have seen some news footage about the snowgrinch who stole Halloween. Snowloween. Snowtober. Oct-snow-ber (credit to Jay for that one). Snowpocalypse. It was record breaking weather for this time of year, and many folks who are used to this kind of thing have never seen anything like this. Welcome to the east coast right? I hear it was in the 80s back home in San Diego!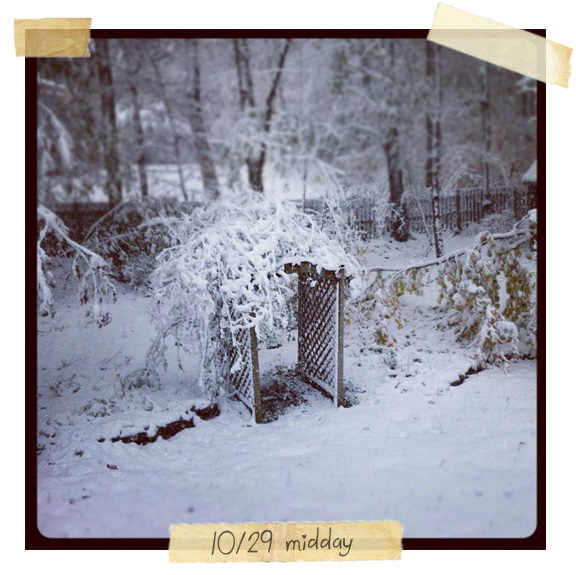 The powdery stuff began falling around 10am Saturday and just. kept. coming. Jay and I thought it would be the perfect time to get him done up in zombie makeup, and take some photos out in the cold. We weren't sure what we were going to do on Halloween, so we wanted to get something scary in no matter what! And fake blood on crisp white snow? Yes please! I rolled up my sleeves and got down to it, and filled up a squirt bottle with a blood mixture to spray around for effect.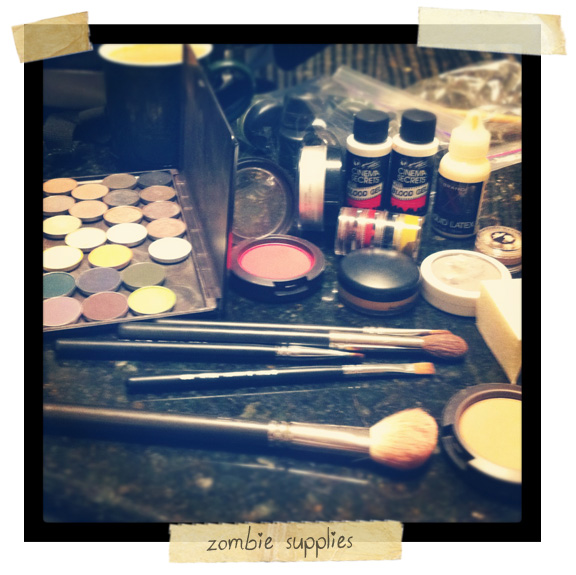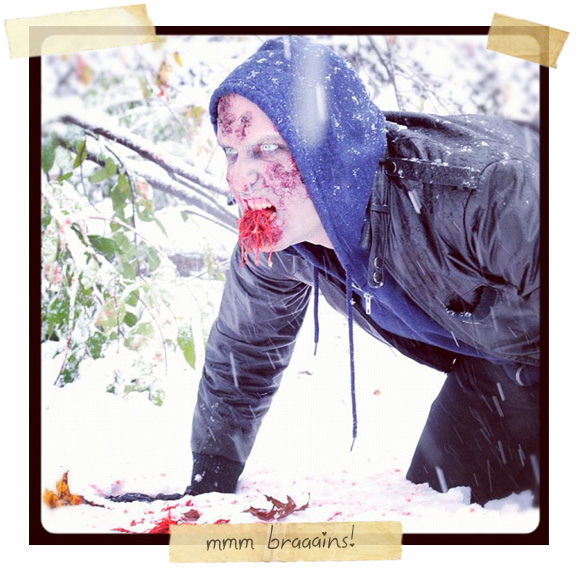 So we cleaned up the mess outside and headed in for a dinner not consisting of brains. We were nearing the end of our meal, and gearing up to carve pumpkins and watch Trick 'R Treat. And poof. The lights went out. We bundled up as temperatures dropped through the night, and were crazy enough to go out at one point and assess the damage. It was eerily quiet as we tried to walk around all the fallen trees and mess, up past our calves in snow. We stopped to build a snowman and then headed home. The night progressed and we loaded up the blankets, hoping the power might be back in the morning. Instead, we woke up to the news that it was "likely" to not be back on until Friday. Friday! Over a foot of snow will do that to ya! Or rather, to trees still full of foliage, weighed down and breaking on thousands of power lines. So we grabbed a few essentials, and headed a bit south to stay with family (who got just a couple inches of snow) and stay warm.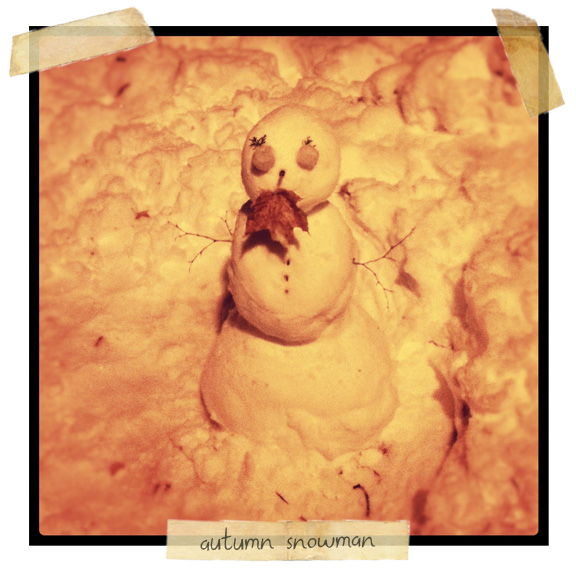 Well, what a way to start November. A month when we start feeling the holidays creeping up on us, and stuff our faces and remember to be thankful for the things we have. I can tell you we were very thankful to find out power was back on at home! I know thousands are still without but we were among the lucky few to get back on the grid early in the week. So very thankful! So we are home now, and Halloween was technically yesterday, but we are going to keep it going this week since we missed out. Tonight will include the scary movies we wanted to watch, and tomorrow will be the pumpkin carving. Too bad a squirrel already carved mine!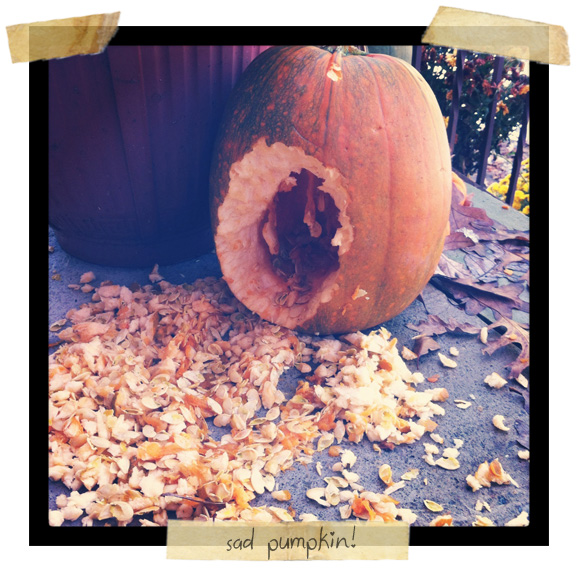 I bet he was very thankful to find such easy access to food in the snow though! Happy November everyone!